vicuñas_densoindependiente_español
Model was written in NetLogo 6.2.0 • Viewed 162 times • Downloaded 36 times • Run 0 times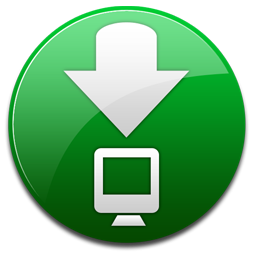 Download this model
•
Embed this model
Do you have questions or comments about this model? Ask them here! (You'll first need to log in.)
---
SOBRE EL MODELO
Este modelo explora dinamicas poblacionales densoindependientes, basado en dos tasas vitales (natalidad y mortalidad). Los movimientos y espacio utilizados por las vicunias no tienen relevancia el modelo, solamente sirven para observar el paso del tiempo. Las vicunias tienen una tasa de natalidad (probabilidad de producir una cria en el siguiente paso del tiempo) y una tasa de mortalidad (probabilidad de morir en el siguiente paso del tiempo). Ademas, es posible activar un factor de mortalidad extra, que es la longevidad maxima (50 pasos del tiempo-ticks). Al comienzo, las vicunias creadas tienen entre 0 y 20 pasos del tiempo de edad, todas las que nacen luego tienen edad 0.
COMO USARLO
SETUP para generar las condiciones iniciales. GO para empezar la simulacion.
Se puede modificar la ABUNDANCIA INICIAL y las tasas de NATALIDAD y MORTALIDAD
MONITORES
Mientras avanza la simulacion, se pueden observar dos monitores de la poblacion: en uno esta la ABUNDANCIA en funcion del tiempo (ticks) y en el otro el Ln de la abundancia en funcion del tiempo
MODELOS RELACIONADOS
El modelo "vicunias pasto" (http://modelingcommons.org/browse/one_model/6808) es una version densodependiente de este sistema
AGRADECIMIENTOS
Probaron el modelo y sugirieron cambios fundamentales para su funcionamiento y utilidad: Natalia Morandeira, Lucia Rodriguez Planes y Nicolas Lois.
CITA
El modelo:
NetLogo Software:
Comments and Questions
breed [vicuñas vicuña]
vicuñas-own [ age ]



to

 setup
  clear-all
  set-default-shape vicuñas "vicuña"
  create-vicuñas abundancia-inicial [
    set size 7
    set age random 20
    setxy random-xcor random-ycor
    ]
    reset-ticks


end

 



to

 go
   if not any? vicuñas [
    user-message (word "Se extinguieron las vicuñas, una verdadera tragedia")
    stop
    ]
  if count vicuñas > 10000 [
    user-message (word "Las vicuñas son las nuevas dueñas del planeta Tierra")
    stop
    ]
   ask vicuñas
  [ moverse
    reproducirse
    morir]
  tick


end

 



to

 moverse
  rt random 50
  lt random 50
  fd 1
  set age age + 1


end

 



to

 reproducirse
if random-float 1 < natalidad [
    hatch 1
    set age 0 ]


end

 



to

 morir
   if random-float 1 < mortalidad [die]
   if longevidad-maxima [if age > 50 [die]] 

;longevidad maxima




end

 

There are 16 versions of this model.
Attached files
| File | Type | Description | Last updated | |
| --- | --- | --- | --- | --- |
| vicuñas_densoindependiente_español.png | preview | Preview for 'vicuñas_densoindependiente_español' | over 2 years ago, by Ulises Balza | Download |
This model does not have any ancestors.
This model does not have any descendants.